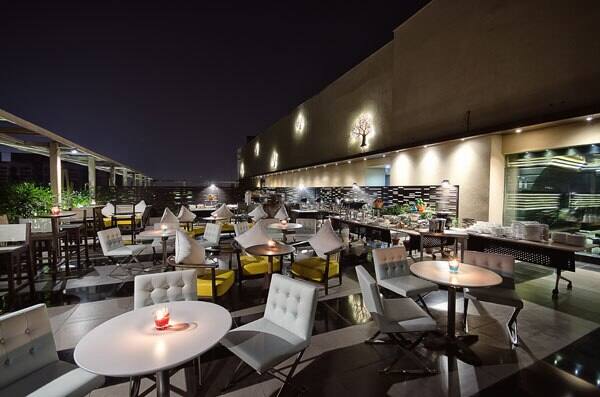 Image Courtesy -zomato
Looking for a perfect setting in the midst of urban concrete, a place that will help you relax and enjoy your evenings with friends and family? Smoke Shack is the answer. This rooftop restaurant in the Park Plaza creates another dimension of eating out in the city. The calm ambience and the setting of a terrace with live barbeque counters, an infinity pool and pleasant music is a combination very few can resist.
Smoke Shack is an award-winning rooftop restaurant that presents an upmarket, open-air dining option with some of the most delicious barbecues in the heart of Kolkata. The restaurant offers a rustic yet elegant ambience through the traditional "shack" concept from Goa, alongside an island bar unique to the city of Kolkata and a dance floor for all those party enthusiasts. The Smoke Shack provides sizzling live barbecues, fiery cocktails and a giant screen that offers live entertainment to set the mood for a perfect evening.
Adding to that are a full-fledged bar and an international menu: Stuffed Sweet Peppers, Barbecued Corns, Barbecued Baked Potatoes, Pork Chops, Chicken Teriyaki, Tenderloin Steak, Salmon and Smoke Shack Kebab Platter, Tandoori Pomfret, Sarson Mahi Tikka, Tandoori Chicken from the Indian tandoor. This is surely going to make an explicit dinner time choice!